Schrader Plumbing handles most types of plumbing situations, planned or emergency, So if you are looking for a " Slab Leaks Plumber near me", You've come to the right place.
Colleyville Slab Leak Detection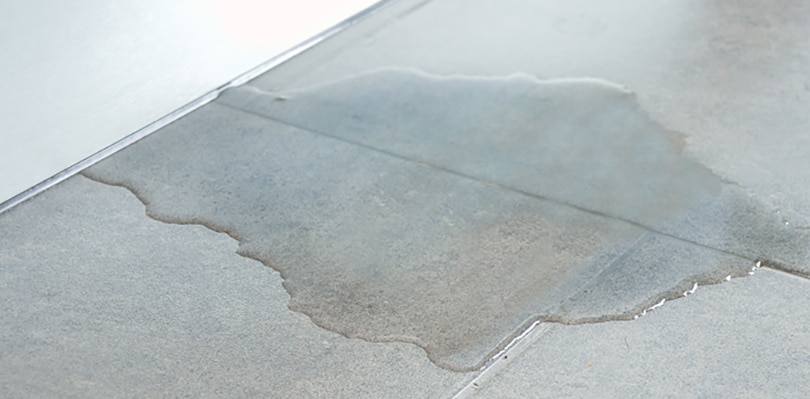 Underneath your slab foundation, there are water and sewer lines, and they can be vulnerable to the soil surrounding them. If the dirt shifts too much, your water and sewer lines can develop leaks. A water leak under your slab in Southlake can cause the soil to continue to move, which can cause a worse leak. The potential for increasing damage from broken plumbing under your house makes early leak detection services very important. Even a small leaking drain pipe under your house can produce catastrophic results. A tiny leak undetected can leak thousands of gallons per year, costing you a ton of money, and home damage.
Colleyville Slab Leak Repair
In severe cases, the slab and flooring can give way and flood the entire ground floor, destroying floor coverings, cabinets, furniture, and appliances. When that happens, it is only one of many serious problems. Leaks under the slab can remove the soil and cause the slab to cave in. When the slab fails, the weight of the concrete breaks the plumbing lines beneath, causing a rush of water into the home.
---
Slab Leak FAQs
Do you have questions about slab leaks?
How expensive is a slab leak repair in Colleyville? This depends on your situation, as slab leaks vary greatly. Costs include not only the plumbing repair itself, but also the damages to the home surrounding the leak, and damages done accessing the leak to repair it. Types include water line slab leaks and sewer line slab leaks. Generally a water line leak under the foundation is an easier fix, if it is just a simple hole in the water line, as we can generally access it, and repair that portion of pipe. A leak on a sewer line under the slab foundation can be more daunting, as many times, the cast iron pipe itself has begin deteriorating, and has to be replaced. This generally includes tunneling under your home, and replacing the pipe, supporting it with hangers drilled into your slab, then replacing the dirt under your home. Sometimes water lines are more entailed and sewers not as bad, but this is a general rule. We can assess the situation with yours and give you an upfront quote.
How long does a slab leak repair take? The length of time it takes to perform a slab leak repair in Colleyville varies, based on the problem and whether it's a water line leak, or a sewer line leak under your foundation. Many times, we can locate and repair a leak on your water line under the slab in a day, if there are not complications. How we are able to access the broken water line has a lot to do with this. Sewer line slab leaks can take longer as we have to work with the pitch of the sewer, to keep it flowing correctly, and secure it if tunneling.
How do I prevent a slab leak? One of the few things that a homeowner can do to prevent a slab leak in Texas, is to keep the soil around the home properly moistened with soaker hoses. This is not a fix all, but helps keep the home from settling, which many times is the cause of slab leaks in general.
How hard is it to fix a slab leak? Repairing slab leaks is something that takes experience and training. The first thing we do on a slab leak job, is locate it. Being that it is under a concrete foundation, it's not easy for a home owner to do. We have state of the art equipment, and years of experience performing slab leak locations. The next thing we do is access the slab leak, this can include jackhammering the right spot for access, or tunneling under the home to access it. After this, repairing the slab leak can include silver soldering a copper pipe, or cutting cast iron pipe to replace or repair it. After this, re-filling the tunneling under your home properly is important, as it supports the pipe, and your home. We do not recommend home owners take this task on, call us for more information.
---
Do I have a slab leak?
Water Meter Check Turn off all the water in your home, faucets, tubs, showers, make sure toilets are not running, then go to your water meter, and watch the needle. If it is moving, water is still running into your home somewhere, and if you cannot isolate the source, you may have a leak under your slab foundation.
Cracks in Foundation/ Walls One sure sign of a long lived slab leak, is evidence of cracks in your walls, and/or slab foundation. This does not mean you have a slab leak, but that the conditions are right for one.
Hot spots on the floor If you feel hot or warm spots on your floors in specific areas, this could be from a hot water leak under the slab.
Hearing Water Running If you hear water running constantly, and do no know where it's coming from, a leak detection test is in order.
---
A leak detection company in Colleyville, such as Schrader Plumbing can come in and test your water/drain system for under slab leaks and give you peace of mind. Underslab leak detection is complicated and takes an experienced home water leak detection company to solve the problem. Do not gamble with the well-being of your home in Colleyville, if you notice any of the following- Contact us today!
Hot spots on the floor
Hear water running when all faucets are off
See the meter spinning when all faucets are off
High water bills
Water coming out from the sides of your slab
Cracks in foundation, or walls
If you believe you have a slab leak in Colleyville and need a "slab leak plumber near me", call Schrader Plumbing today for a free estimate.
If you have need of a quality affordable plumber specializing in Slab Leaks in Colleyville Texas, call the professionals at Schrader Plumbing today. 817-262-0989