Schrader Plumbing handles most types of plumbing situations, planned or emergency, So if you are looking for a " Drain Cleaning Plumber near me", You've come to the right place.
North Richland Hills Drain Cleaning Service
Call us for a fast, satisfaction-guaranteed North Richland Hills drain cleaning service to take care of your drain and sewer problems. Speak with the North Richland Hills Sewer and Drain experts from Schrader Plumbing today. Not only do you receive great drain cleaning service, but our friendly technicians will give you the best value for your drain and sewer needs.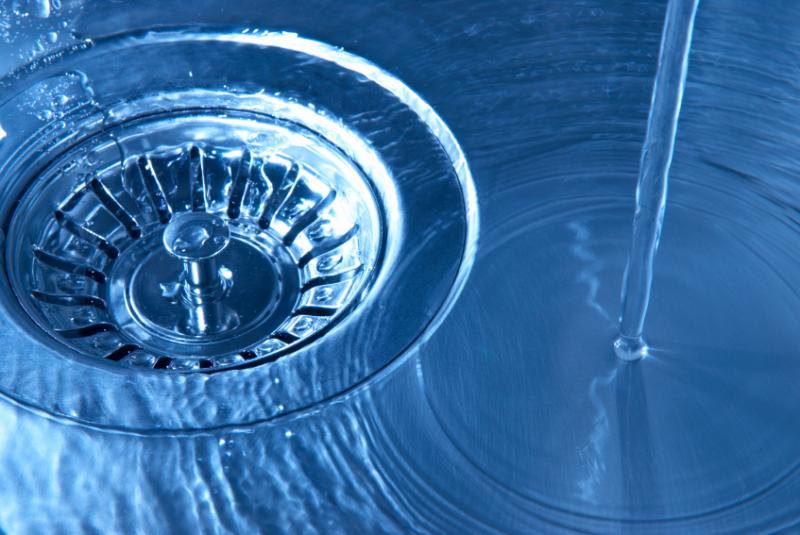 Dangers of a Dirty Drain
Many people think that blocked drains are nothing more than a minor inconvenience; however, certain dangers come with neglecting blocked drains. Here are a few things to consider.
HEALTH ISSUES – Because blocked drains facilitate the buildup of microbes, bacteria, and mold, people who suffer from health problems like asthma may see an uptick in their attacks and symptoms. Also, if water backs up into the house, it can bring harmful waste materials, further exacerbating health problems.
FOUL ODORS – When water builds up in blocked drains, it stagnates and causes musty odors. While these odors are unpleasant and make your house smell dirty, they can also lead to headaches and nausea.
STRUCTURAL DAMAGE – Some homes suffer structural damage when water soaks into the foundation and corners of the house. Over time, this water damage weakens foundations and can lead to significant property damage.
MOLD AND PESTS – Pests are attracted to stagnant water that sits in plumbing. It's not uncommon to develop a mosquito problem when you have multiple clogged drains.
If you have dirty or clogged drains, you can get them as clean as new with our drain cleaning service. Contact us for more information.
Here are some of the drain problems we can help with:
Clogged Drains: Our Drain Cleaning Specialists can clean your drain, and utilize the latest equipment to blast away clogs.
Leaking / Collapsed Drains: If you have a leaking or collapsed drain or sewer line we can perform a thorough diagnosis and repair the line. We have a wide range of equipment to find the source of the problem, saving you time and money on only having to repair the right part of the line from the beginning. Our top-of-the-line sewer cameras will show exactly what's causing the problem. Once diagnosed, we can help you with your options to solve your issue.
Drain Obstructions & Root Intrusions: If you have a Sewer drain obstruction or a tree root intrusion, we have the equipment to clean your pipes and get them functioning again. It is important with a root intrusion to run a camera down the line to make sure there aren't other consequences to the intrusion, or more roots further down the line.
Drain Repairs & Replacements: Schrader Plumbing is able to offer a range of repairs and replacements and will test the new pipe once installed.
New Sewer Lines and City Connections: Schrader Plumbing can install your new sewer lines, or your new connection to the North Richland Hills city sewer. We also offer drainage installation.
Sewer Line Testing: Schrader Plumbing can test your sewer lines, with static test, to see if there are leaks or compromises in the lines.
Benefits of Hiring a North Richland Hills Drain Cleaning Company
Most homeowners use chemical drain cleaning products or plungers to deal with clogged drains. However, these methods have their drawbacks. Chemicals are toxic and dangerous and can damage certain types of pipes. Plungers don't always get to the root of the problem, and the clog returns soon. If you've never considered hiring a plumber for your drain cleaning, here are a few reasons to do so.
ODOR ELIMINATION – When you think about all the gunk that goes down the drain, such as hair, food waste, and soap scum, it's easy to see how the buildup of those materials can lead to foul odors coming out of the drains. Professional drain cleaning gets rid of these materials to eliminate the foul odors.
REDUCES CLOGS – With routine drain cleaning, you can avoid the inevitable clogs that come with day-to-day living. Also, professional drain cleaning doesn't involve harsh chemicals or techniques that can damage pipes.
IMPROVES HEALTH – As drains clog, the organic matter in the plumbing creates a breeding ground for bacteria and mold, which can impact your family's health. A clog-free drain stops fungi and other bacteria from growing.
MAINTAINS HEALTHY PLUMBING – When you let chemicals, grease, and other materials build up in your plumbing, it can lead to increased water pressure and burst pipes. Professional drain cleaning keeps your water flowing freely, and your pipes healthy.
Don't risk damage to your home by using harmful chemical drain cleaning products or ignoring your slow and clogged drains. Call Schrader Plumbing today to schedule an appointment.
When you choose Schrader Plumbing -You are choosing a quality drain cleaning service in North Richland Hills.
---
How to Prevent Clogged Drains
Slow and clogged drains are a nuisance and can damage your plumbing if not dealt with quickly. However, you can prevent most clogs by taking the following steps.
How To Prevent Clogged Drains
Treatments

Use enzyme treatments to keep drains clean and free-flowing.
Grease Treatment

Dispose of grease and cooking fat into the trash instead of pouring them down the sink.
Weekly Flushing

Run hot water through your most-used drains at least once a week.
Prevention

Use drain screens or mesh strainers over drains to prevent hair, food, and other particles from going down the drain.
If you still have drain problems, call on the experts at Schrader Plumbing today.
Reasons to Call for Schrader Plumbing Sewer Drain Cleaning Service
FAST! 24 Hour Sewer and Drain Service in North Richland Hills, 7 Days a week -We'll be there when you need us in North Richland Hills – on time, and ready to go.
Fully licensed and Insured for your protection.
Satisfaction Guaranteed service: You'll be happy with the level of service we provide or we will make it right.
Prices Up-Front: For your peace of mind, you will know the price of the work we will do before we start.
Polite, Friendly, and Tidy: Call us and discover the Schrader Plumbing difference for yourself.
If you have need of a quality affordable plumber specializing in Drain Cleaning in North Richland Hills Texas, call the professionals at Schrader Plumbing today. 817-262-0989