Schrader Plumbing handles most types of plumbing situations, planned or emergency, So if you are looking for a " French Drain Installation Plumber near me", You've come to the right place.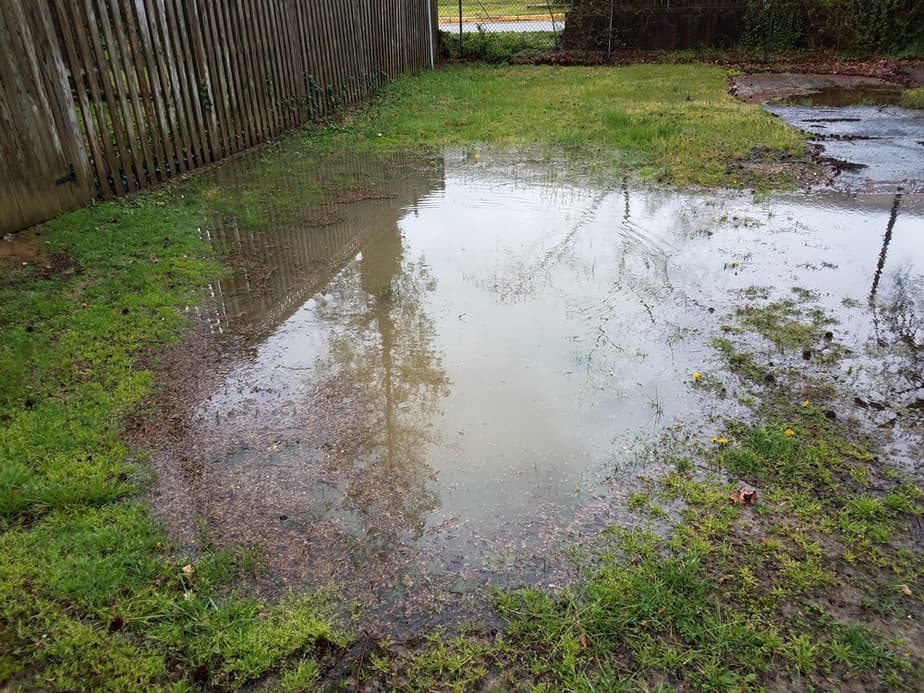 In North Texas, the ground is largely comprised of Clay. Unfortunately, that means if your yard is flat and it pours, there is nowhere for the water to run, and without proper drainage, you will face constant standing water. If you are experiencing a soggy lawn, the solution may be a French drain. A French drain is excellent at collecting and channeling water, diverting it safely away from your home or yard. If you have any slope in your landscape, you can have peace of mind that water runoff will flow downhill, and by the quickest route possible.
What is a French Drain?
An outdoor French drain is a trench you cover in rocks. It's connected to pipes to guide water away from your home. The first part of French drains is the elevated end, referred to as a drain field. The drain field is where the groundwater or excess surface water enters the drain pipes. Then, there's the second part: the French drain exit point, which is the lowest point where the water leaves the drain.
How Do French Drains Work?
Water will always drain to the lowest point along the most straightforward path and readily move loose soil into the crevices. That is where a French drain comes in. It provides this accessible path and creates a sunken channel, encouraging water to drain out of the surrounding soil and flow along a smooth course.
For a French drain to function properly, it must leverage gravity as it initially forces the water down from the surface of the saturated soil, pulling it along the downward-sloping pipe to the appropriate discharge point.
You should slope the trench bottom around an inch for every eight feet in the direction you're looking to have the water flow. Depending on your particular circumstances, you can divert the water to:
A drainage ditch
The street
A low-lying spot on your property
A dry well
A simple way to decide where to install the French drain around your house is to look for areas where water pools, particularly if the water is sitting for hours or days after it rains.
Why You Might Want a French Drain Installation in Your North Richland Hills Home:
Common Reasons you might want to move groundwater away from your home or property include…
Soggy lawn spots – Water can pool in certain areas and cause soggy spots. A french drain installed below the soggy location can collect the water and channel it elsewhere. These french drains are often shallow, usually no more than a couple of feet deep.
You are building a retaining wall – Retaining walls are common in landscaping projects and are used as a way to create attractive terraces and planting beds. The problem is they are impervious to water. If you don't provide a way for the water to drain, it will press up against the wall and could eventually cause it to buckle or crack. To prevent this from happening, excessive water pressure should be minimized adjacent to the retaining wall.
Did French Drains Really Come From France?
Despite the name, this tried and true method for moving groundwater away from your home and property did not originate in France. It was developed by Henry Flagg French, a 19th-century American agriculturalist, inventor, lawyer, and Assistant Secretary of the Treasury under Ulysses S. Grant. He invented the concept and wrote a book about farm drainage published in Massachusetts in 1859. French drains were initially used to reroute water from a sloping piece of land, to where the water could be used somewhere else.
If you ever see water pool around the perimeter of your house, then the property lacks a drainage system, or the existing system is insufficient. Call Schrader Plumbing today and schedule one of our technicians to come out and give you an estimate on a North Richland Hills French Drain Installation. While seemingly benign, water can create costly damage. 817-262-0989