Schrader Plumbing handles most types of plumbing situations, planned or emergency, So if you are looking for a " Commercial Plumbing Plumber near me", You've come to the right place.
Commercial Plumber Near You
Looking for an experienced, reliable commercial plumber in the Greater Fort Worth area? Look no further than Schrader Plumbing. When you have an industrial plumbing job, you know that time is money. The longer the job takes, the more money you're spending. You also know how essential it is that the job passes inspection once it's finished. At Schrader Plumbing, we have over 20 years of experience serving commercial clients in the Colleyville area. We're a locally-owned company. Call us when looking for Colleyville commercial plumbing contractors for your business.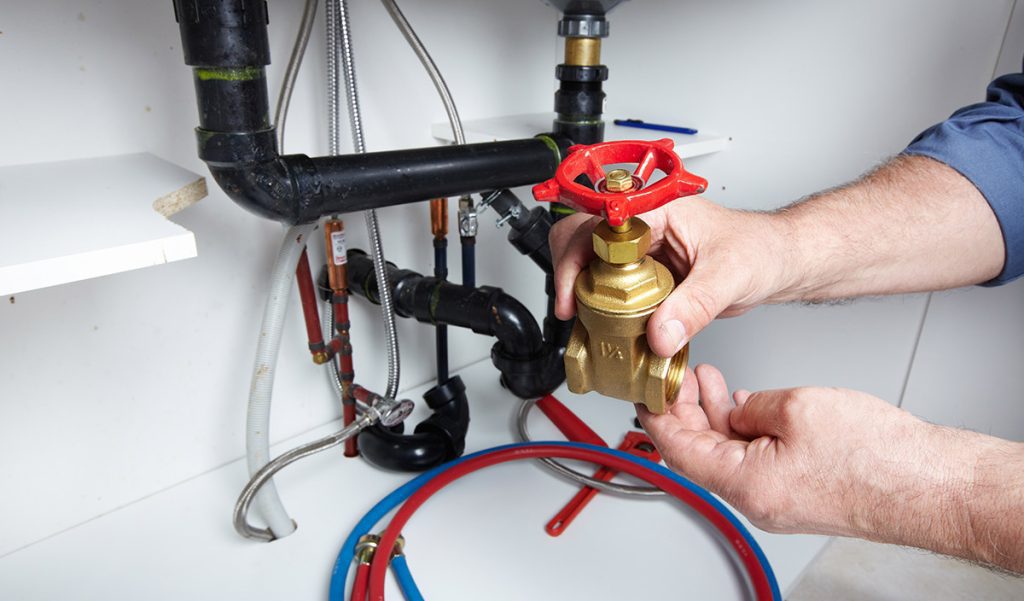 Common Commercial Plumbing Problems
Imagine how inconvenient a clogged toilet is in a house of five family members. Now imagine having a restaurant or apartment building full of clogged toilets! Business owners, landlords, and property owners risk losing business if they fail to fix their plumbing problems quickly, which is why they must have an experienced commercial plumbing company they can rely on in a pinch.
Call Schrader Plumbing for any of these common commercial plumbing problems.
Leaking faucets
Clogged toilets
Clogged drains
Sewage backup
Water leaks
Failed water heater
Low water pressure
Odors coming from sewers
Gurgling toilets and drains
Burst pipes
When in Colleyville, call Schrader Plumbing first when you need commercial plumbing repair.
Colleyville Commercial Drain Cleaning
In commercial applications, property owners don't have much control over what people put down the drains, which is why clogs happen more frequently than they do in a typical household. When you have significant clogs that you must remedy quickly, forget the plungers and chemical products and call Schrader Plumbing.
At Schrader Plumbing, we have a variety of methods and tools at our disposal to flush the gunk out of your drains and return them to free-flowing status ASAP. Our hydro jetting is one option that's proven effective time and again. Hydro jetting powers through the most stubborn clogs and is safe for your plumbing as well as the environment.
Clogged drains are almost guaranteed to affect your Colleyville business at some point. You should take even the most minor drain blockages seriously. You'll know you have a problem on your hand if you detect any of these telltale signs:
● Slow draining
● Bad Odors
● Gurgling
● Flies
● Standing Water
Contact us today for more information.
Commercial Plumbers for Sewer Jetting (Hydro-Jetting)
High-pressure water jetting is an efficient, cost-effective, and environmentally friendly way to clear your business's sewer and drain pipes. Over time, grease, oil, and debris can build up in your industrial plumbing system and create a blockage. Schrader Plumbing will utilize this specialty equipment to clear any blockages in your system by:
Penetrating and emulsifying trapped grease
Breaking up sludge and debris blockages
Descaling calcium and lime buildup
Disintegrating trapped roots
Completely flushing your system
Commercial Slab Leak Detection & Repair
When a pipe bursts and causes water to leak under the foundation (concrete slab) of your building, it can create a dangerous situation that requires your immediate attention. Slab leaks can be the result of a bad installation job, or they can be a side effect of the natural shifting of the ground due to fluctuating temperatures and moisture levels.
Detecting slab leaks early can help save your property from further damage. Schrader Plumbing uses cutting-edge leak detection equipment to confirm there's a problem before any digging begins.
Industrial Water Heater Failure
Industrial water heaters are similar to residential water heaters, but they work much harder than those in the average household. This constant work means they wear out more quickly and need repairing or replacing. Here are a few signs that signal water heater failure might be imminent.
AGE – The average water heater lasts between 10-15 years, so find out when your water heater was installed and assess whether it's due for replacement.
CLOUDY OR RUSTY WATER – If the water coming out of the hot water pipes in your home is rusty, cloudy, or discolored, it could mean that the tank is rusting out from the inside.
NOISES – Sediment builds up inside water heater tanks as they age. This sediment hardens through being heated and reheated. When you hear rumbling or banging sounds coming from the water heater, it means there's too much sediment buildup and you should consider replacing the unit.
LEAKS – Moisture around the heating unit means there's a leak or crack in the tank. The metal tank expands as it's heated, which can cause tiny fractures to develop into cracks in the tank.
The Colleyville Commercial Plumbing Experts!