Plumber Near Me
Master Plumbers At Your Service
Schrader Plumbing-Over 20 years of experience helping our friends and neighbors in the Flower Mound area, our master plumbers know what works and what doesn't when it comes to your plumbing systems. Our team delivers lasting solutions and helpful advice to prevent plumbing emergencies from occurring. Our goal is to help keep your home or business's plumbing systems working flawlessly to save you time and money in the long run.
Don't Wait!
CALL 817-262-0989 TO REQUEST SAME-DAY SERVICE
Our licensed plumbers in Flower Mound are knowledgeable in and follow local building codes and industry standards. With our first-hand knowledge working with plumbing issues in the area, we are familiar with common plumbing issues in homes and businesses and know the best solutions to resolve them quickly. We handle projects both big and small and have the tools and experience to get your residence or business operating at top efficiency as quickly as possible. We are your Emergency Plumbers in Flower Mound.
---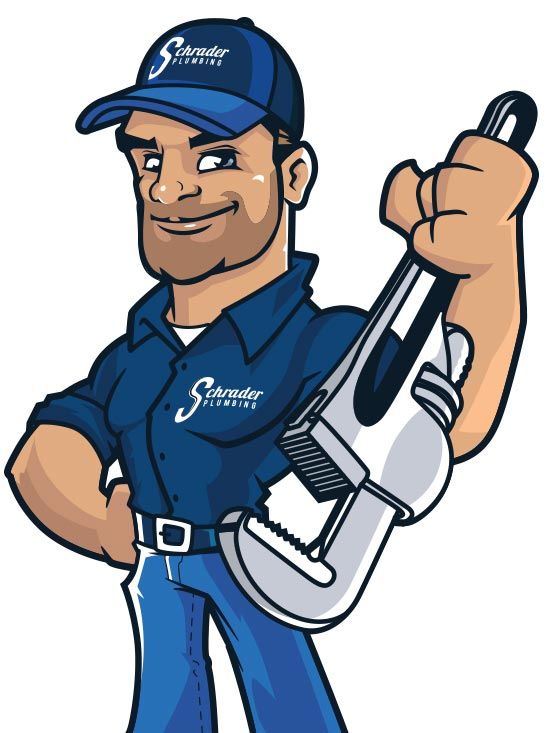 We offer the following plumbing solutions for your home:
Plumber Near Me in Flower Mound
Specializing in Flower Mound plumbing and sewer services like slab leaks, clogged drains, burst pipes, water heater installation, sewer inspection, leak detection, and toilet/shower/sink issues, Schrader Plumbing is your Flower Mound plumbing and sewer contractor for all jobs – commercial or residential We provide fast service and free estimates. Call us today to inquire further about residential plumbing, commercial plumbing, backflow testing, gas leaks, water heater repair, sewer repair and service, and emergency plumbing services. We take the safety of our customers very seriously, and follow all laws and codes, and pull permits and inspections with the City of Flower Mound on all jobs requiring it. This helps assure your peace of mind and your family's safety.
Flower Mound Texas Plumbing Emergencies
Sometimes needing a plumber is an emergency- Here are some common instances we get calls for from our Flower Mound Customers:
Sewer Stoppages
Clogged Drains
Slab Leaks
Corroded Sewer Lines
Burst Water Lines
Running Toilets
Gas Leaks
Broken Faucets, and more
Schrader Plumbing Reviews
We like to let our previous customers talk about our Flower Mound plumbing services. If you go to any site with reviews on Schrader Plumbing, you will see 5 stars across the board, as well as how we treat our customers and their homes. We respect your family and your home as if they were our own, and always do our best to leave it as clean or cleaner than when we found it. We are your choice for the best Flower Mound Plumbers. If you have need of a quality affordable plumber in Flower Mound, Texas, call the professionals at Schrader Plumbing today.
If you have need of a quality affordable Flower Mound plumber,
Call the professionals at Schrader Plumbing today. 817-262-0989