Schrader Plumbing handles most types of plumbing situations, planned or emergency, So if you are looking for a " Plumber Near Me Plumber near me", You've come to the right place.
Plumber Near Me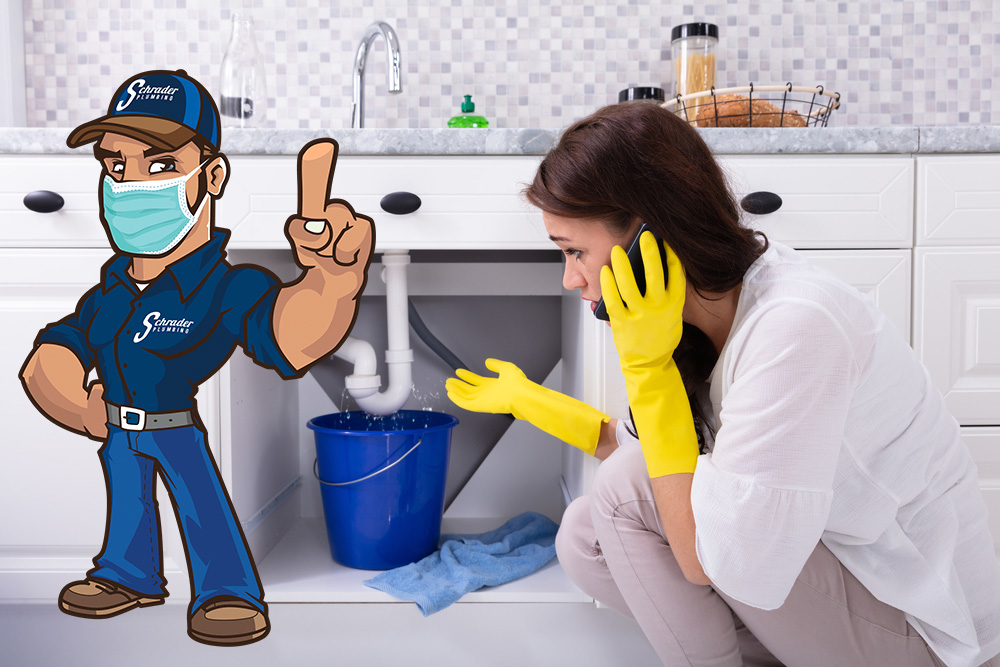 When you have a plumbing emergency in North Richland Hills, Texas, it's important to know you are choosing a qualified plumbing company, that you can trust. When you search for a "Plumber Near Me", in North Richland Hills, there are several choices to choose from, but if you look deeper, you will see Schrader Plumbing has 5-star reviews across the board from customers that share their experience about how we go above and beyond to take care of our customers.
When you make the call to our licensed and insured plumbing company, Schrader Plumbing, you can be sure that you will be treated with the same respect and care as our own family. There are several Plumbers Near Me in North Richland Hills, but when you join the family at Schrader Plumbing, we will stop at nothing to ensure you never have to look for another plumbing company in North Richland Hills again.
---
Water Heater Repair Near Me
When you search for Water Heater Repair Near Me in North Richland Hills, Texas, make sure you choose a licensed insured plumbing company with a solid reputation for quality, ethics, and professionalism. We handle most water heater problems, such as T&P valves, dip tube deterioration, no hot water, hot water heater leaking, and water heater replacement.
Slab Leak Repair Plumber Near Me
There are several reasons you may search for a slab leak repair near me in North Richland Hills, Texas. Many times, slab leaks are very obvious by the time you notice you have one. Signs like cracks in your walls or foundations, hot spots on the floor, constantly running water, even when all faucets are shut off, high water bills, and more. We have spent over 20 years locating, assessing, and repairing slab leaks in North Richland Hills, and can help with yours. Our friendly licensed plumbers are trained to listen to what you are experiencing, test for a water slab leak, or sewer slab leak, locate the leak, then give you an up-front quote on the repairs, including all options that may be available to you.
Sewer Cleaning Plumber Near Me in North Richland Hills
When you have a clogged sewer line, your life stops. You need a qualified plumber and fast. Our plumbers carry the latest top-of-the-line sewer and drain cleaning machines, and sewer video inspection equipment, and are skilled at finding the problem, assessing it, and giving you options to fit your needs and budget.
Schrader Plumbing is licensed by the State of Texas to serve customers in the North Richland Hills area and has maintained a reputation for going the extra mile. Our plumbers are educated on every aspect of plumbing issues to help make sure the problem is repaired properly.
Call for 5-star service today!
817-262-0989