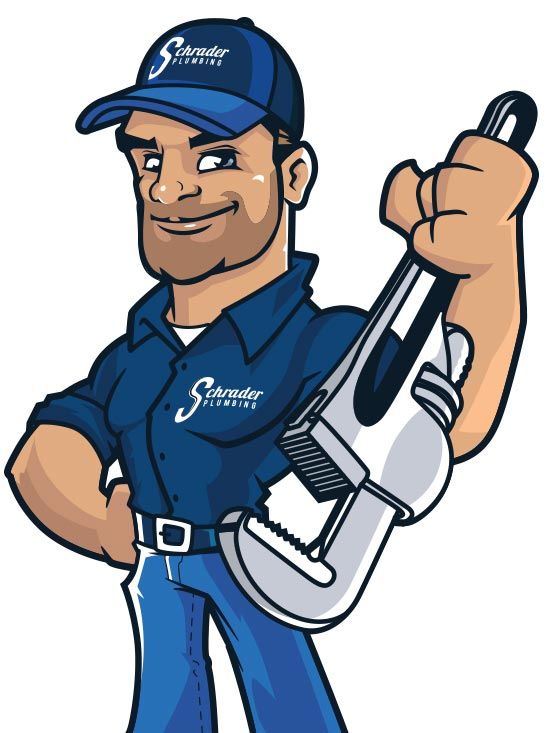 You might fancy yourself the world's greatest handyman. And you very well could be. But just, because you can do it yourself, doesn't mean you should. We all think that saving money is a great idea, but tackling these projects on your own may cost you more in the long run. Many plumbing jobs, for instance, require a licensed professional. Improperly performed DIY plumbing projects may be dangerous, compromise insurance claims, void home warranties and complicate resales—and some are just outright illegal to do yourself. Here are some home improvement projects where calling one of the professional plumbers at Schrader Plumbing would be in your best interest.
Replacing a Hot Water Tank
If the weekend warrior in you thinks that installing or replacing a water heater yourself seems like a good idea, handling high voltage electricity or fussing with gas lines, which could result in a catastrophic leak, is not a job for the inexperienced. Because of the permits, safety regulations, risks, danger, and code adherences—like possible carbon monoxide emissions—a licensed plumber is required to take on this home task.
Changing Out Your Cooktop
Wanting to switch from an electric range to a gas stove and thinking you will do it on your own? Think again. This is a project for not just one, but two licensed professionals that have to meet codes and inspect the finished product. A gas stove requires both electricity and gas to function properly, so hire a plumber to install the gas line and an electrician to modify the electrical circuit. Otherwise, this fairly easy conversion could have explosive consequences.
In worst-case scenarios, you may end up paying more to have the job redone to meet code by local plumbers, defeating the purpose of DIY plumbing projects in the first place. Remember, you're not just putting yourself at risk for fines and penalties when you violate the plumbing codes. You may also see serious problems later on down the line when you go to make a major renovation or put your house on the market. Err on the side of caution and use the licensed professional plumbers at Schrader Plumbing. Call today!
Categories:
DIY, Gas Lines, Water Heaters,
By:
Michelle Kurcina
Last modified:
Last Modified: August 27, 2021 at 3:48 pm