Schrader Plumbing handles most types of plumbing situations, planned or emergency, So if you are looking for a " Water Heaters Plumber near me", You've come to the right place.
Water Heater Repair & Installation Bedford

Water heaters are vital to the comfort of your home and can be dangerous if not well maintained and looked after. If your water heater shows any signs of a leak or makes funny popping sounds, chances are, you are on your way to a water leak that could potentially flood your home. Some water heaters are covered by a warranty. Call today to find out if your Water Heater Repair & Installation in Bedford would be covered.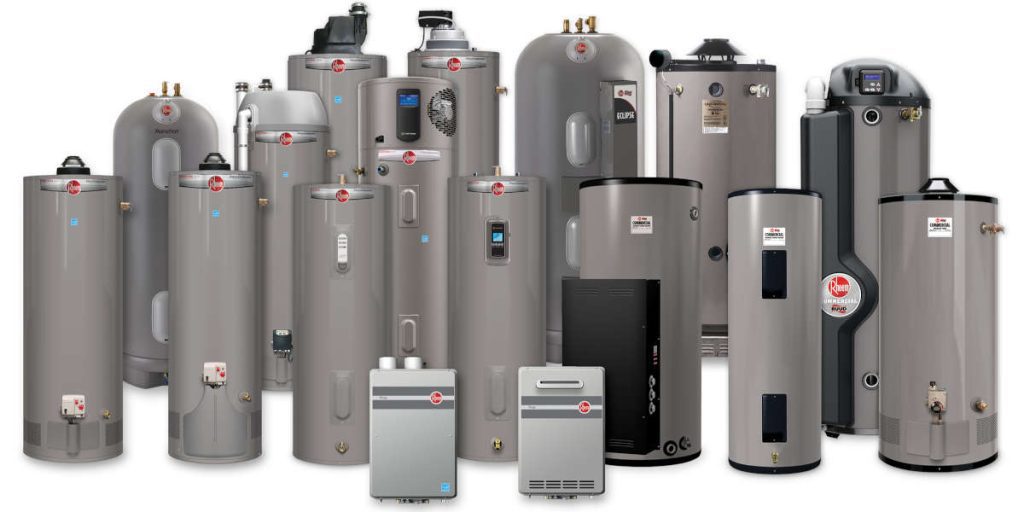 Water Heater Services in Bedford
Doing a routine inspection on your water heater can help you determine if you should call a plumbing company in Bedford Texas to come out and do a further investigation.
OLD AGE – No appliance lasts forever, and your water heater is no exception. If your water heater is over ten years old, it's time to consider replacing it.
RUSTY WATER – Steel is a strong material, but it's prone to corrosion. The steel water tank of the average water heater can rust no matter how well you maintain it. If you notice rust-colored water, it could be coming from the pipes or the tank.
NOISE – Another sign that your water heater is in trouble is if it makes noises. As the heater gets older, you may hear rumbling sounds, which get louder the older the system gets. Sediment buildup is the leading cause of these noises, and you may get by with flushing out the tank for now, but plan on replacing it soon.
LEAKS – Aging water heaters are known to leak around the base of the tank. If you notice water pooling around the floor of the water heater, it's probably a leak. Most experts agree that once a water heater begins leaking, it's best to replace it.
Bedford Water Heater Experts
What Can I Expect From a Water Heater Repair in Bedford?
Schrader Plumbing strives to give top-notch service, and go above and beyond the requirements set by the State of Texas and City of Bedford. We pull permits on water heater installations and call for inspections to ensure peace of mind and quality service. When you call Schrader Plumbing for your water heater repair, you can rest assured, you will be getting one of the best plumbing companies in Bedford.

Water Heater Maintenance
It's a good idea to help prevent water heater breakdowns in your Bedford home by scheduling annual water heater maintenance with a licensed plumbing company. Schrader Plumbing will come out, listen to any concerns you may have, and then inspect your water heater system, including:
Water Lines and Water Valves
Temperature and Pressure Relief Valve, line, and exterior exit (T&P)
Gas Lines and Gas Valves
Gas Vent
Gas Thermostat
Proper Air Flow / Ventilation
Electric Elements (on electric water heaters)
Proper Drainage Capabilities of Area
Condition of Water Heater / Look For Moisture
Check for Dip Stick Condition / Faucets for Particles
How to Choose Between an Electric & Gas Water Heater
When it's time to replace or install a water heater, you may wonder which is more efficient and better for your home between a gas and electric water heater. While both systems operate in much the same way, the fuel sources are quite different. Here are a few things to consider.
WHAT'S AVAILABLE – While many residents have both gas and electricity available, some have only one or the other. If you're limited to only one fuel source, go with that instead of taking on the expense of adding another line into the house.
COST – Keep in mind that gas water heaters cost more upfront but are cheaper to operate than electric water heaters.
EFFICIENCY – While gas heaters are cheaper to use day-to-day than electric water heaters, most electric water heaters have a higher EF or energy factor rating than gas. The EF factor compares how much hot water the heater produces per day related to the amount of fuel it uses. A higher EF number means the system works more efficiently. Regardless of which type of water heater you choose, look for one with the highest EF number, saving you money during operation.
If you're unsure which kind of water heater is best for your home, contact the pros at Schrader Plumbing and let us assess your needs and recommend the best system for you.
Don't take any chances, if you are in need of a water heater repair or installation in Bedford, Texas, call Schrader Plumbing, and schedule an appointment. If you have a water heater emergency, call us for 24-hour water heater emergency service.