Schrader Plumbing handles most types of plumbing situations, planned or emergency, So if you are looking for a " Leak Detection Plumber near me", You've come to the right place.
Leak Detection Plumber Bedford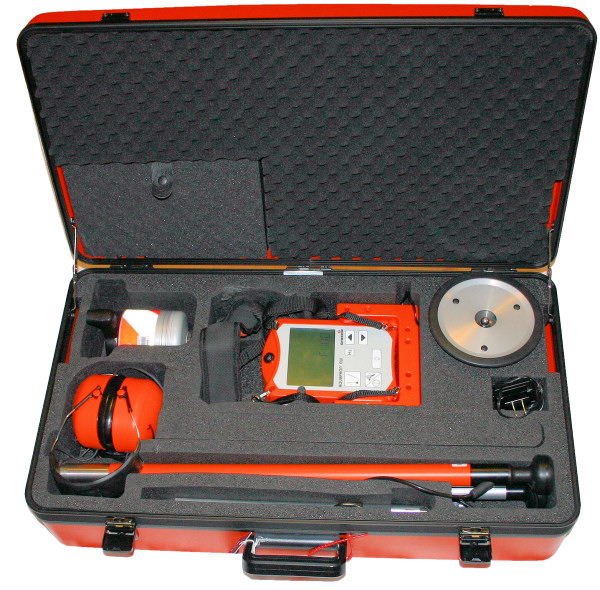 Schrader Plumbing is THE Go-To Bedford Leak Detection Plumbing Company for detecting leaks in your Gas, Water, Drain, and Sewer lines.
---
Slab Leaks
One of the most costly plumbing emergencies in Bedford is a slab leak. The term slab leak comes from having a plumbing leak underneath your slab foundation. Sometimes this can be an obvious problem, and other times, it can go on for years before exposing itself. If you live in the Bedford, Texas area and notice one of the below signs or think you may have a slab leak, you should call a Schrader Plumbing water leak detector right away, for a Bedford leak detection service. Our experienced technicians have the equipment and know-how to test for a leak and locate it under your slab. At that point, they can give you an estimate of what it will cost to repair the problem.
Some of the signs of a slab leak include:
Cracks in your floor covering, walls, or slab.
Water coming out from under your walls inside or outside your home.
Hot spots on your floor.
Water meter running even when no water is turned on.
You can hear water running even if all water is turned off.
Don't let a Bedford slab leak wreck your home. Water running underneath your home can cause thousands of dollars worth of damage, to your foundation, cabinets, flooring, and everything else in your home. The sooner you get it located and repaired, the less damage will be caused. Call and talk directly to a water leak detector, and find out how easy it is.
Gas Leak Detection
Gas leaks are a potential life and death situation and should be taken very seriously. If you smell gas in or around your home, you should immediately get out of the house and call 911. Your next call should be to a gas leak detection service in Bedford like Schrader Plumbing. We will send out a friendly technician to test for gas leaks, and if necessary, pull a city permit, perform the gas leak detection, and repair the problem.
Don't take a chance with dangerous gas leaks, call Schrader Plumbing today for your Bedford Gas Leak Detection.
Water Leak Detection
Water leaks, whether in your yard, or in your home, can cause a lot of damage quickly. The first thing you should do if you notice you have a water leak, is shut off the main water supply, which is usually found in the front yard in a meter box. If you are not able to shut it off yourself, call the City of Bedford, and request an emergency water shut off service. Then call Schrader Plumbing, and one of our water leak detectors will get out right away to perform an Bedford water leak detection service get your water service repaired and turned back on.
Sewer Leak Detection
Sewer lines can leak for years before being noticed. Since there is generally little pressure inside of them, they are not as obvious as a water line leak. Generally, roots will penetrate a sewer line that is compromised, and then paper or other materials inside the line will get caught in the roots and cause a blockage, which will then overflow into your tub or toilet.
If you notice signs of a leak in your water, sewer, or gas line, Call Schrader Plumbing right away to schedule your Bedford Leak Detection service. If a repair is necessary, We are able to schedule it and get it taken care of expediently.
817-262-0989