Schrader Plumbing handles most types of plumbing situations, planned or emergency, So if you are looking for a " Water Lines Plumber near me", You've come to the right place.
Water Line Repair and Installation Southlake
Waterline replacement is common for Southlake homeowners because materials fail with age, and changing soil conditions compromises underground pipes. If you have a leaking or burst main water line, it requires immediate help from an experienced residential plumber. At Schrader Plumbing, we have over 20 years of serving the residents of Southlake with honest and affordable service.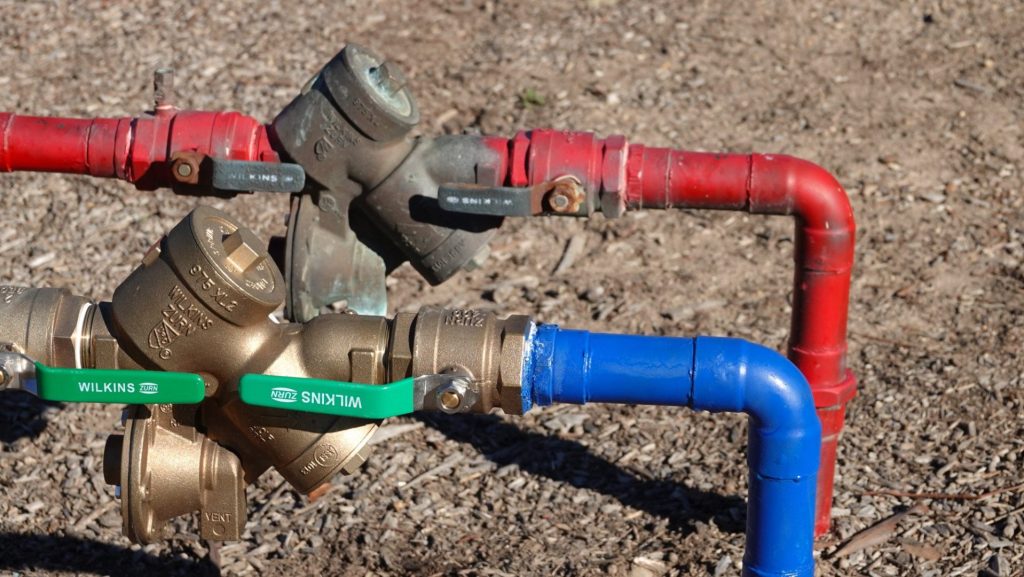 Leaky Pipe Repair Specialists
Homeowners may need to repair a leaking copper pipe in their home, but when it's inside of a wall, or under a pier and beam or slab foundation, it's difficult to access and requires the proper tools for repair. Our licensed plumbers carry all the latest equipment and tools to properly assess and repair water line breaks and leaky pipes in your home.
Signs That You Need Main Water Line Repair in Southlake
If you're experiencing plumbing problems, it may not be an individual pipe that's the cause; it may be your main water line. Here are the most common signs that indicate you have issues with your main water line.
PUDDLES IN THE YARD – If you notice water pooling in the yard when there's been no precipitation, it could indicate a leak in your main water line. Also, be on the lookout for areas of your lawn that are lusher than the rest.
REDUCED WATER PRESSURE – If you usually have strong water pressure but suddenly notice a decrease, it could mean the main water line is leaking.
RISE IN WATER BILLS – Your water bill should remain fairly consistent, so if you see a sudden spike, take a look at the main water line.
CRACKS IN THE FOUNDATION – The constant presence of moisture around your home's foundation can cause significant damage because concrete absorbs water, which can lead to it become cracked and compromised.
GURGLING SOUNDS – If you hear gurgling sounds coming from the toilets or when you turn on your sink, it means you have a plumbing problem.
If you notice any of the above symptoms, call a trusted residential plumber like Schrader Plumbing for an evaluation.
Water Line Testing
If you believe you have a water leak, due to hearing water running, or the meter spinning when all faucets are turned off, a test is required to move further. We use various means of testing, including gauges to find out if you truly have a water leak.
Water Line Locating
Once the test has revealed a water leak, the next phase is to locate it. Water leaks can be tricky, as you may hear it in one place, but it's actually elsewhere. Our trained plumbers have the necessary training and experience to find out where the leak is coming from, whether under your slab or pier and beam foundation or in a wall.
Water Line Repair in Southlake
Once the water line is located, the plumber must access it, whether it be behind a sheetrock wall or slab foundation. Once we have accessed the pipe, it can be repaired.
Water line repair may not require much more than digging up a small area and patching an existing pipe, or in some cases, a complete line replacement may be needed. If a replacement is the case, we have backhoes and trenchers available, and of course, we always take great care in leaving your home and yard the way we found it, or as close as possible. We tie into the Southlake city plumbing and ensure the job is done right!
Why Call Schrader Plumbing? Whether you need main water line repair or a water main installation, there are many companies you can call in the Southlake, TX area. However, we think we're the best contractor for the job because we have over 20 years of experience. We also charge by the job instead of the hour and give free estimates.