Schrader Plumbing handles most types of plumbing situations, planned or emergency, So if you are looking for a " Slab Leaks Plumber near me", You've come to the right place.
Trophy Club Slab Leak Detection and Repair Plumbers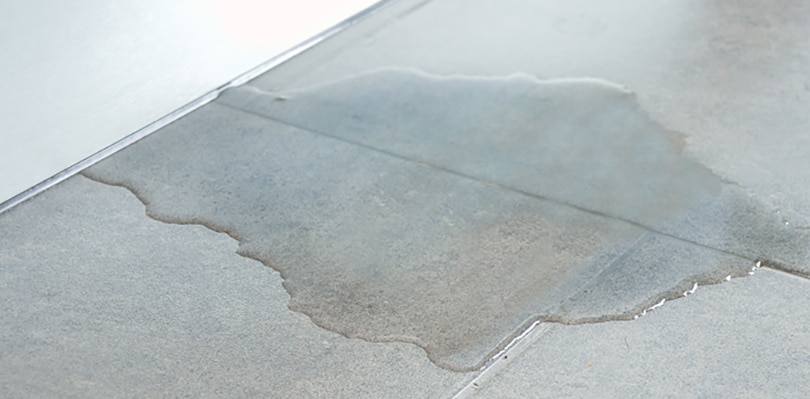 Texas is known for many things, the Dallas Cowboys, Texas Rangers, The Mavericks, and Slab Leaks. Unfortunately, slab leaks are quite common, and knowing if you have one can be tricky. View our tips from our trusted Trophy Club Slab Leak plumbers to help you find out.
Water Meter Check Turn off all the water in your home. All faucets, tubs, and showers, make sure toilets are not running, then go to your water meter, and watch the needle. If it is moving, water is still running into your home somewhere, and if you cannot isolate the source, you may have a leak under your slab foundation.
Cracks in Foundation/ Walls One sure sign of a long-lived slab leak is evidence of cracks in your walls, and/or slab foundation. This does not mean you have a slab leak, but that the conditions are right for one.
Hot spots on the floor If you feel hot or warm spots on your floors in specific areas, this could be from a hot water leak under the slab.
Hearing Water Running If you hear water running constantly, and do not know where it's coming from, a leak detection test is in order.
While these preliminary tests can help you determine if you have a slab leak, it is recommended that you have a professional licensed plumber in Trophy Club come out and perform leak detection tests for you, and determine what your options are. We carry high-tech equipment and have years of experience locating and repairing slab leaks in Trophy Club.
---
There are a couple of different kinds of slab leaks that can cause problems in your home:
Water Line Slab Leak With a water line slab leak, the water lines feeding your faucets in your home has a leak, either a pinhole in the copper line or where the home has settled enough to bend and break the water line under the slab or in the manifold. Larger breaks are generally easy to detect, smaller pinholes not so much. Locating these leaks by an untrained person can be tricky, as the sound can be deceptive.
Sewer Line Slab Leak With a sewer line slab leak, the sewer and/or drain lines under your home can have breaks, or again, if the home is settling and shifting, they could have broken or come apart under a toilet, sink, or beam. These are generally not detected for years until the home begins to be affected by the raw sewage leaking, and the smell becomes apparent. Schrader Plumbing can perform a "Static Test" on your drains to see if you have an ongoing sewer slab leak in Trophy Club.
Some Typical Repair Methods
There are numerous ways that we perform slab leak repairs, as there are quite a few different scenarios possible. We have to consider the slab itself, is the leak in a beam? Is it in a manifold? Here are a few common scenarios:
Hot water slab leak in a beam When we locate a water leak in a beam, the best plan of action is a re-route around the beam. The entails cutting the waterline on each side of the beam and running a new line around the beam.
Cast iron sewer slab leak These are pretty common, as sewer lines used to be made of cast iron but after so many years, many of these are failing, and at times we can replace a section, other times, we replace the entire line. A good video inspection by our slab leak specialists can determine what your need is.
Leak in a manifold Manifolds are where a line comes up out of the slab, in a wall, and branch off into several other lines to go throughout the bathroom, kitchen, etc. The leak is usually in the beam coming up from under the slab and can be very tricky to repair. Many times we will reroute the line around the beam, preserving as much of the beam as possible.
If you think your home is being affected by a slab leak in Trophy Club, Texas- You know who to call. We will diagnose, and if necessary locate and give you an upfront quote on a foundation leak repair before it's too late.
Call the Trophy Club Slab Leak Repair Experts at Schrader Plumbing!
If you have need of a quality affordable plumber specializing in Slab Leaks in Trophy Club Texas, call the professionals at Schrader Plumbing today. 817-262-0989