Schrader Plumbing handles most types of plumbing situations, planned or emergency, So if you are looking for a " Gas Lines Plumber near me", You've come to the right place.
Arlington Gas Line Installation & Repair Plumber
Schrader Plumbing installs and repairs Southlake gas lines for gas appliances, boilers, tankless water heaters, standard water heaters, & more. Our licensed gas line plumbers are trained to install gas piping in your home safely and securely! All gas line repairs and installations should be handled by a specialized technician and should not be done on your own. The Schrader Plumbing technicians are available for 24-hour service since when a gas line is down or leaking, it is an urgent repair. If you suspect a gas leak in your home or the city of Arlington turns your gas off, call Schrader Plumbing right away to schedule an appointment.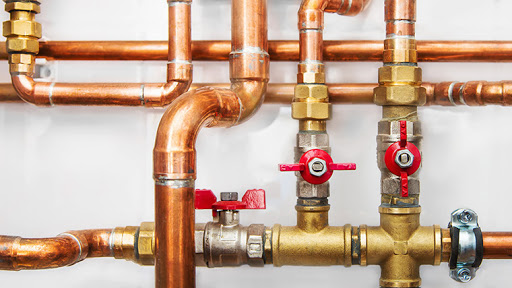 If you suspect a leak, that's a major emergency. Symptoms of a Leak Can Include:
Rotten Egg Smell
Hissing
Dead Vegetation
Utility Bills Through The Roof
Developing Health Issues
Constant exposure to a gas leak can lead to health problems that may only seem insignificant on the surface. If you find that you experience one or several of these conditions on a regular basis, you should look into scheduling a plumbing inspection with a local plumber.
Overlooked health symptoms of a gas leak include:
Headaches
Nausea
Breathing difficulties
Fatigue
Flu symptoms
Dizziness
If you notice any of these gas leak symptoms- Call a licensed gas line plumber to come out to look at it the same day you notice the problem and repair the issue. It could be dangerous for your home and family to wait.
Gas Lines & Repairs in Arlington
Whether it is a major repair, gas line installation for a new gas stove, furnace, fireplace, clothes dryer, pool heater, or even installing a bbq grill, Schrader Plumbing is the right choice for your gas piping needs. The gas lines coming into your home are a major part of the functionality of a lot of the appliances, and without gas you could be without heat or hot water. So call Schrader Plumbing to get the problem or gas line repaired or installed so that your family can be comfortable again. When doing a remodel, it is important to consider new gas lines.
Schrader Plumbing can give you an estimate for your new or existing gas services.
Schrader Plumbing plumbers are licensed by the Texas State Board of Plumbing Examiners. This means they have passed rigorous training and testing requirements.
Schedule an appointment with us to locate and repair gas piping problems, including:
Gas Leak Testing
Schrader Plumbing tests your entire gas system inside and outside. Usually, we can take the gas line apart at the house and pressure test the home for gas leaks.
Gas Leak Detection
Schrader Plumbing employs various methods to detect gas leaks. Once a leak is detected, your technician will recommend your options.
Gas Leak Repair
An Arlington city permit is required for gas line repair work. Schrader Plumbing will manage all permits and inspections for you. This process ensures your family's safety and your homes well being. After our work is complete, we will contact the Arlington city inspector and the gas company will inspect our work. It is important to note, that if a permit is required, your city may require that the entire gas system be brought up to current code standards. Schrader Plumbing can perform the necessary work to ensure your system meets these standards.